EVENTS 2017
2. Talks
Opening times and dates are :
Every Wednesday and Sunday (1.30pm to 5pm)
From Sunday 2nd April to Sunday 29th October
During the year the Museum usually holds two talks on topics regarded as relevant to the history of our locality.
This year's (2017) Talks are highlighted below
---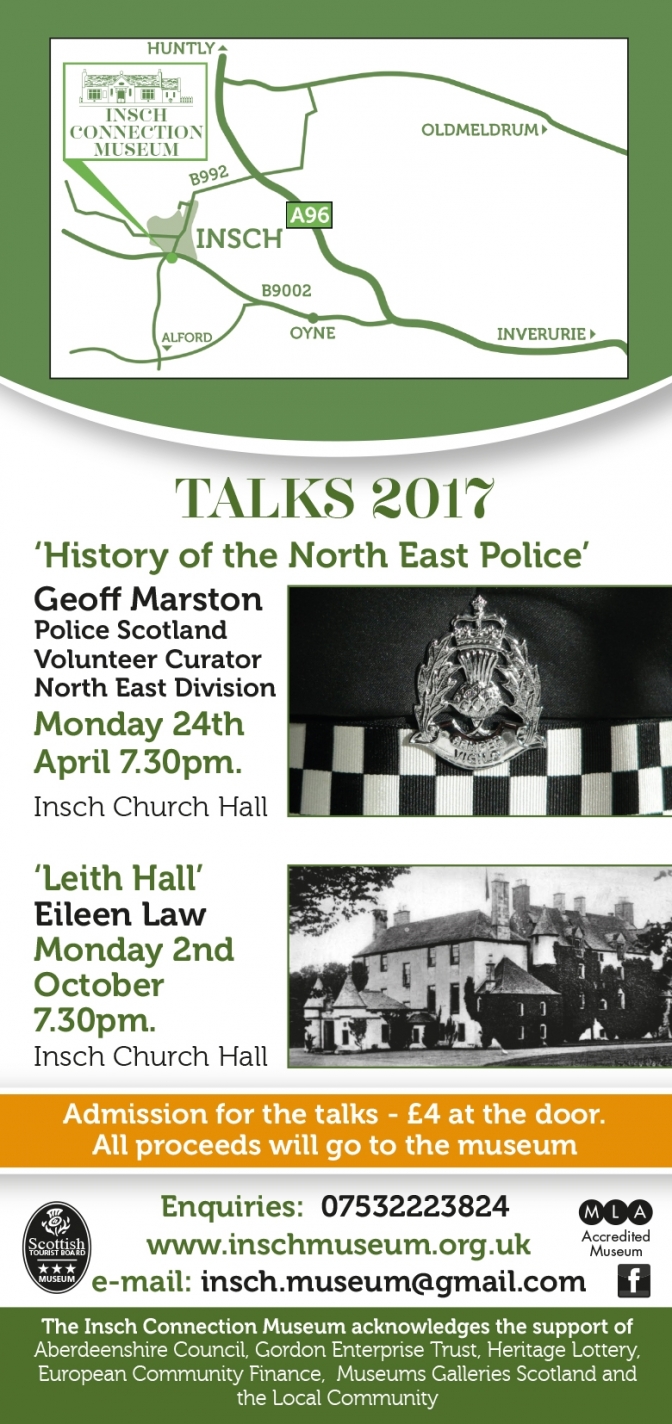 ---
---
---
The 2017 exhibition at the Insch Connection Museum
will run from the
2nd April until the 29th October 2016.
Wednesdays and Sundays 1.30 – 5 pm
Bookings for other days welcomed
Admission free but donations appreciated
Enquiries: 07532223824
www.inschmuseum.org.uk
E-mail: insch.museum@gmail.com
Facebook: Insch Connection Museum
---
Also
Available now ........ 2 new publications
---
Insch Connections
Recorded memories of early childhood and life in Insch.
Click here for further details
---
and
OLD INSCH
This is an attractive collection of photographs of the village, its crafts and and its inhabitants over the last century.
Click here for further details
---